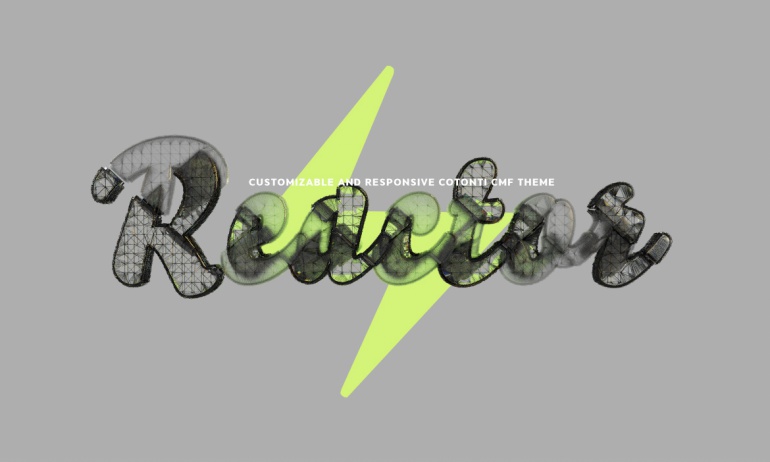 Reactor for Cotonti
Reactor theme for Cotonti CMF
Key features
Responsive, designed to be mobile-friendly and easy to fit for any screen size.
Flat, has its own style.
Multiple colour schemes. First 2 images demonstrate the standard light and dark themes. The 3rd image is an example custom scheme.
Blocks are easy to change and customize for any type of content, plugin or widget.
Blog mode ( other palette)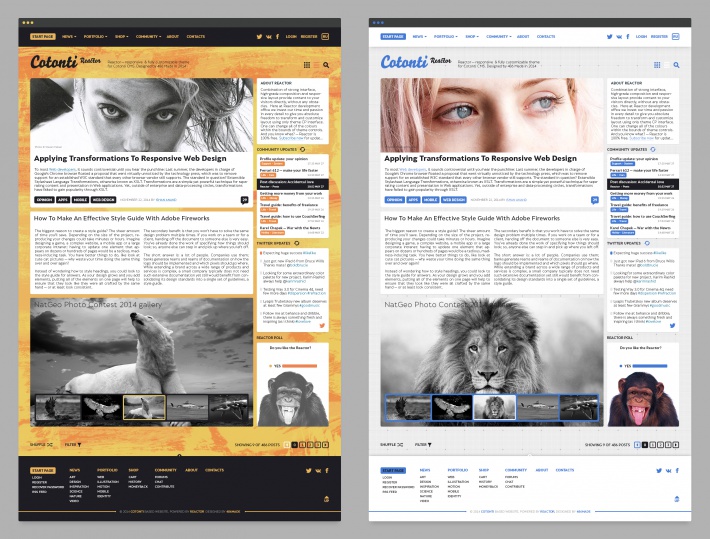 Please follow to see updates!