Some of my works for Medical companies. Web interfaces, promo websites for MSD: Univadis 2015, Triderm 2014; and Head'n'leg Relief 2018.
---
Please be patient, images on this page are heavy and might need some time to load.
---
Univadis
Onboarding interface for medical workers. 2015.
My work: Responsive web and mobile interfaces (web pages and forms) design, icons design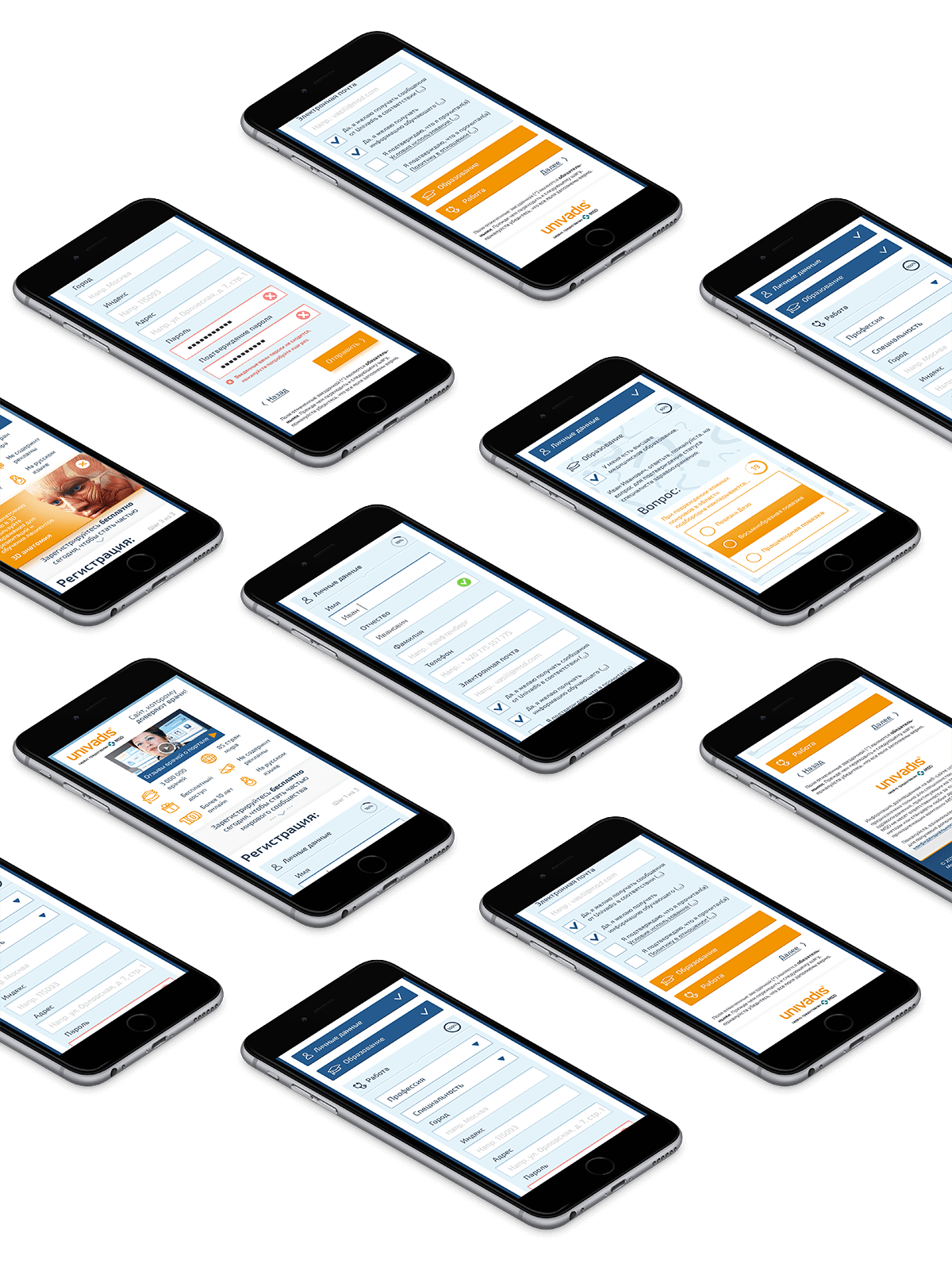 ---
Triderm for MSD
My work: Promo website design + product 3D modelling and render. 2014.
---
Head'n'leg relief
My work: responsive promo web interface design, product packaging design, product 3D model and render, illustrations adaptation. 2018