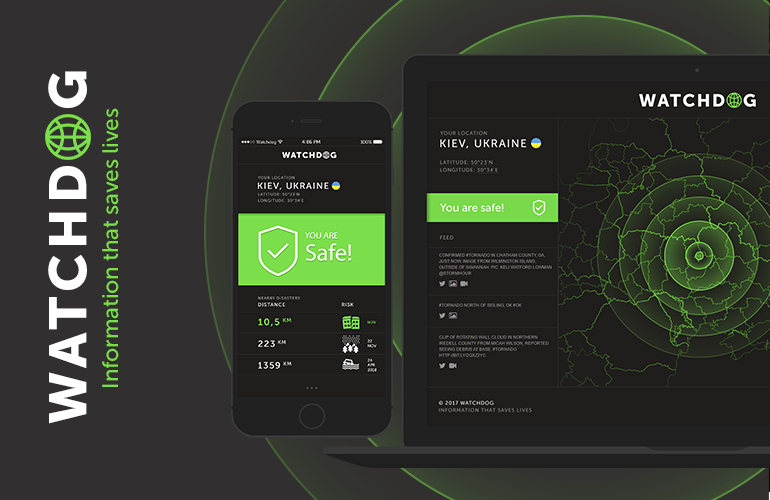 Watchdog — NASA Space Apps Challenge #1
Watchdog — free application developed during NASA Space Apps Challenge Kiev 2017 by the Watchdog team including me as a designer. We won the 1st place.Based on geolocation data Watchdog informs whether you are in the risk zone. And if you are in trouble, it will
instruct you on further actions. See full project on Behance!
Tags: 2017, hackaton, kiev, nasa, spaceapps, ukraine, watchdog